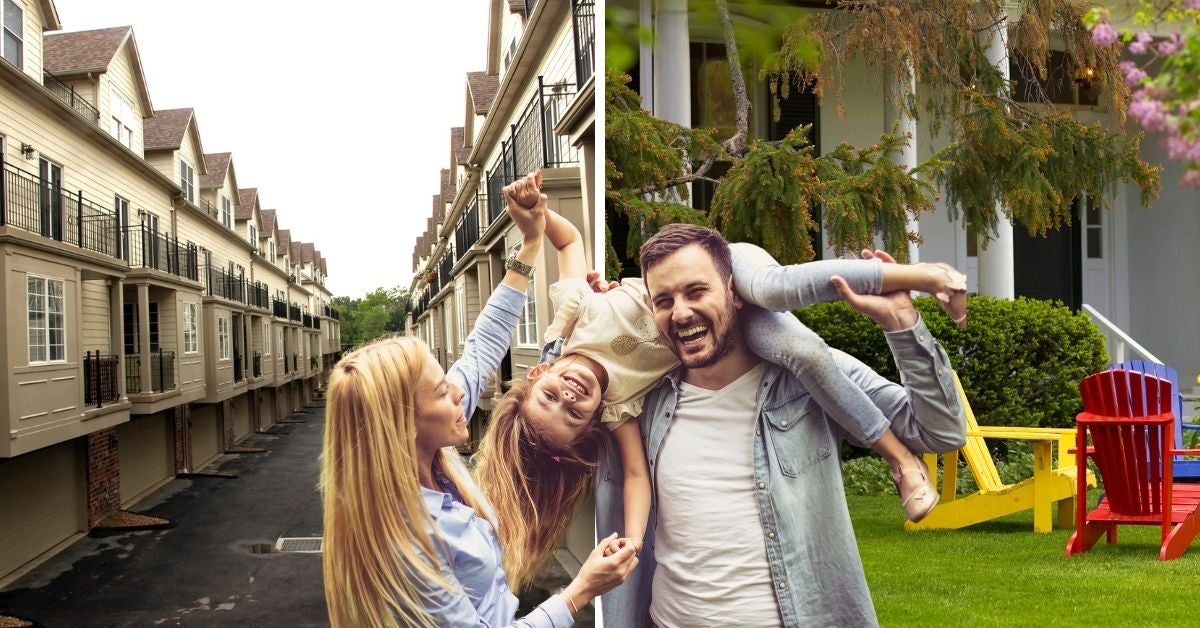 Why More Families Are Choosing Rural Towns in Muskoka to Live, Work and Play

For years people chose to live a rural life or an urban life because of their unique lifestyle and work opportunities. This past year, however, many perspectives about rural living have changed. 
We have learned to work, shop and entertain ourselves virtually, making our geographical location somewhat irrelevant.
Here in Muskoka we have seen families turning their summer cottages on Lake Muskoka, Lake Rosseau and Lake Joseph into their year round residence in 2020. 
This era also shifted our need for living space.  As we revisited our priorities, we realized what mattered most, which is our health and our families. As a result, we were faced with how can we now accommodate
all family members who work and learn from home.
 Consequently many families from the bigger cities began looking at smaller rural communities as alternative places to live and raise their families.  
What makes rural communities so appealing?
 There are several factors at play here:
The cost of housing in big cities skyrocketed in recent years,

making it difficult for families to purchase an appropriate home. In comparison,

larger homes and properties in rural communities can be purchased for a lower cost

, providing much-needed space.  The average sale for homes in Bracebridge, Gravenhurst and Huntsville was roughly $575,000 in 2020.

The quality of life in rural areas contributes to our well-being

. It offers

fresh air, an active lifestyle, more space, outdoor activities and shorter commutes.

There are over 20 hiking trails in Muskoka, such as Bracebridge Bay or Baysville Historic Walking,

just to name a few. Rural communities can be less stressful, safer, less polluted and have less crime. Also, rural communities may offer a stronger sense of "community" where people know each other and feel more closely connected. A sense of belonging has proven to contribute to better overall mental health. 
Those who believed that cities could provide us with better

professional opportunities are changing their perspectives due to the evolution of workplace options.  Working from home virtually and learning new skills help create career expansions within adaptable organizations. In addition, due to higher demand for services for the increasing population some local companies have hired additional staff. 



Entertainment options are another reason city folk chose urban centres as their home

. Our approach to amusement has changed drastically due to the pandemic as outdoor entertainment flourishes along with virtual experiences.   



These factors appeal to many people:  families raising young children, older people looking to retire, Young environmentally conscious entrepreneurs and people committed to a healthier lifestyle. 
Urban dwellers bring many changes to rural communities: demand for more progressive and powerful technology, more healthcare services, more amenities and new businesses to satisfy their needs
. It is safe to say our values and beliefs have evolved significantly in the past year. 
The differences between rural and urban living are no longer clearly defined. 
Changes in work and life priorities combined with more affordable housing make smaller communities significantly more attractive
.  
If you are thinking of making a move, consider talking to someone who lived in both settings.  Yes, yours truly!  I made a conscious decision 21 years ago to move my beautiful family from a big city to a smaller town of Bracebridge, Muskoka, Ontario, and we've never looked back.  It has been a great life!

If you are considering selling or buying Real Estate in Muskoka, contact Suzanne Martineau 1-705-706-3329
Suzanne Martineau is a Master Certified Negotiation Expert (MCNE), and a
Broker with RE/MAX Hallmark Realthy Ltd.
Independently Owned and Operated