Gravenhurst, also referred to as the Gateway to Muskoka, is well known for its stunning Wharf that stretches out onto Lake Muskoka. Located at the wharf is the 130-year-old RMS Segwun, the oldest operating steamship in North America. Along the boardwalk are several local shops, ice cream parlors, and a beautiful natural landscape. Just a short ride from the Gravenhurst Wharf you will find The Muskoka Bay Resort, Muskoka's Golf and Stay destination offering a long list of activities on-site. Another famous golf destination in the area is Taboo Muskoka, ranked one of the top in North America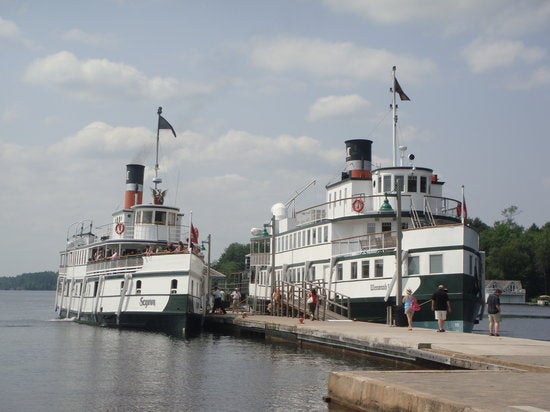 Looking for something to do in Gravenhurst? Visit the Gravenhurst Opera House, the Albion Hotel, or the Muskoka Steamships and Discovery Centre. Local events include the Muskoka Power Boat Races, the Antique Classic Boatshow, Muskoka Ribfest, Muskoka Craft Beerfest, and the Dockside Festival of the Arts, and the weekly Wednesday Farmers' Market.
Below is a list of active Water-Front and Residential Non-Waterfront listings in the Gravenhurst area.