Bracebridge is located in the heart of Muskoka and is well known for its picturesque downtown falls. This area is populated with 16,000 perminant residents and rises to during the summer months. Some favourite local tourism spots include the Aerial Adventure Park and Santa's village (located on the 45th parallel between the north pole and the equator), the Lady Muskoka Cruise that follows the Muskoka River, and the famous Muskoka Brewery. The local public golf courses include the Muskoka Highlands Golf Links and South Muskoka Golf and Curling Club.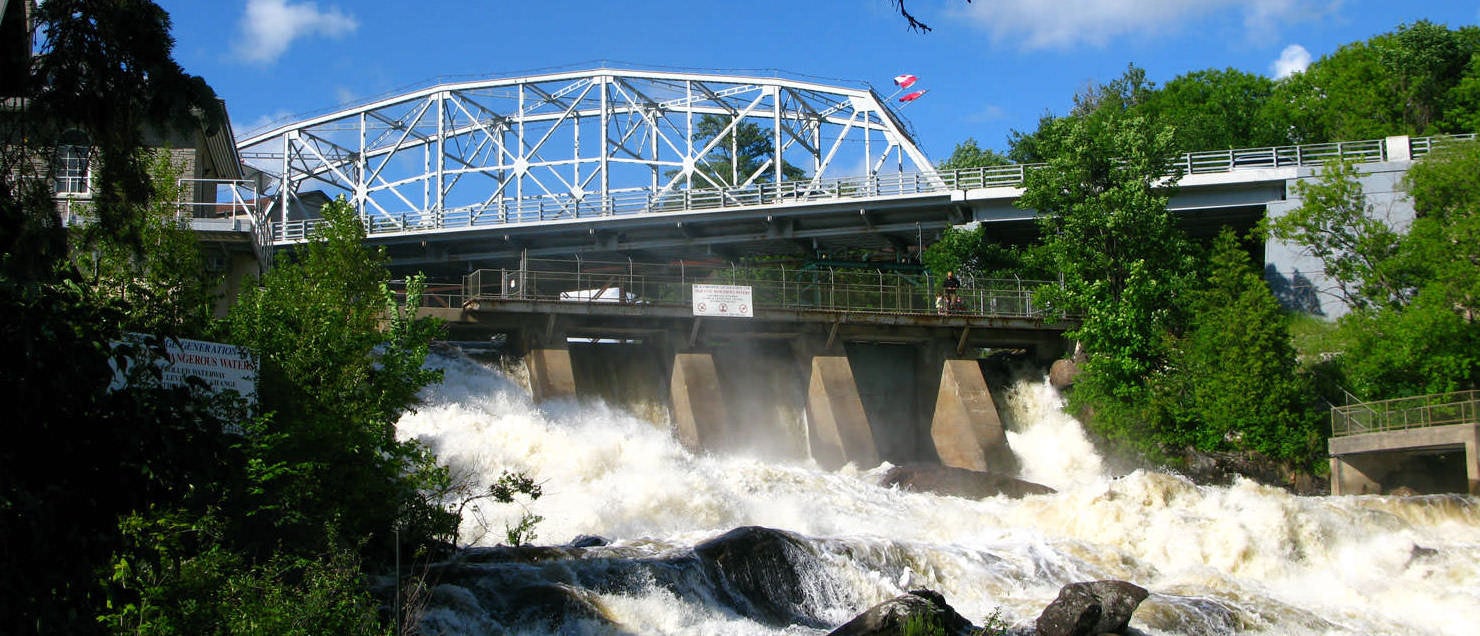 Located in the centre of downtown is the Norwood Theatre, a 3 room cinema experience that has been playing movies to locals and cottagers since 1949. The town of Bracebridge is filled with several different restaurants from authentic italient to irish pubs to japanese cuisine. The downtown core is the place to be when it comes to festivals and celebrations like the July 1st fireworks, Midnight Madness, and the Fire & Ice festival.

Below is a list of active listings in the Town of Bracebridge.