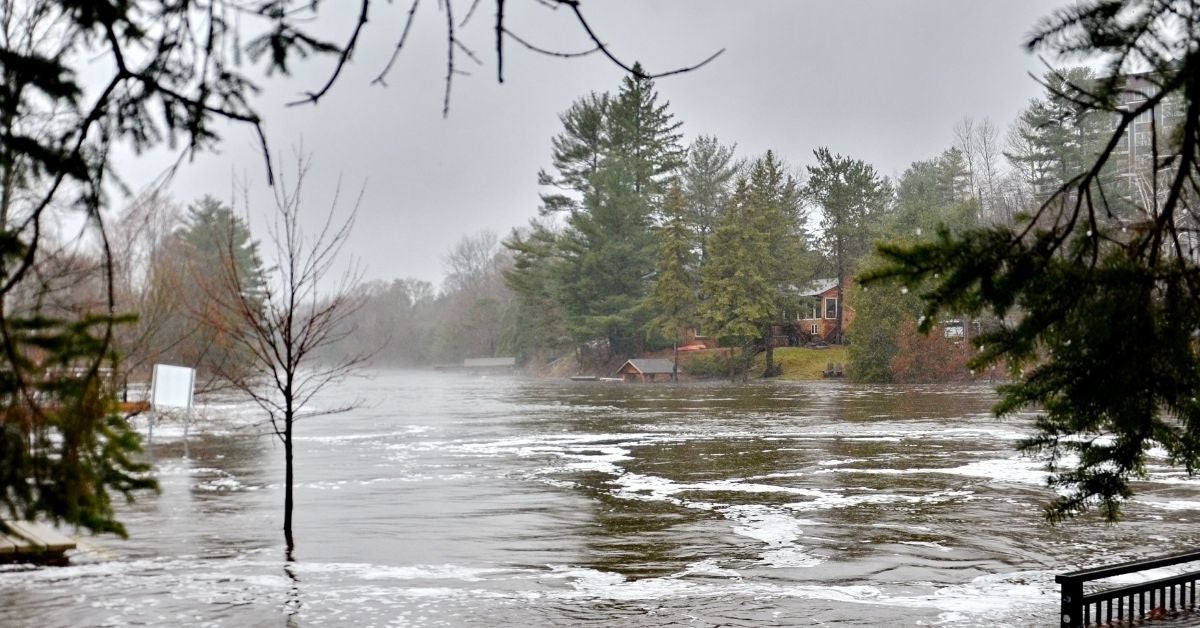 Information on Muskoka Lakes Water Levels to Help You Protect Yourself, Your Family and Your Property 
The above normal temperatures in Muskoka in the last couple of weeks have contributed to a rapid snowmelt. Coupled with the additional water from rainfall, we can't help but wonder where all the water is going and how it is being absorbed to prevent floods and damage in Muskoka towns and Waterfront Cottage Properties.
Let's take a closer look at how water is managed in Muskoka. Muskoka River, from its headwaters in Algonquin Park, is the local Watershed System where all the streams and rainfall flow into. The water flows through several lakes on its way to Georgian Bay, its final destination. The Muskoka River Watershed has 42 dams used to control and maintain water levels on the lakes and rivers throughout the shed. The ownership and the management of these water control structures are a partnership between the Ministry of Natural Resources (MNRF) and private enterprise (29 MNRF and 13 private).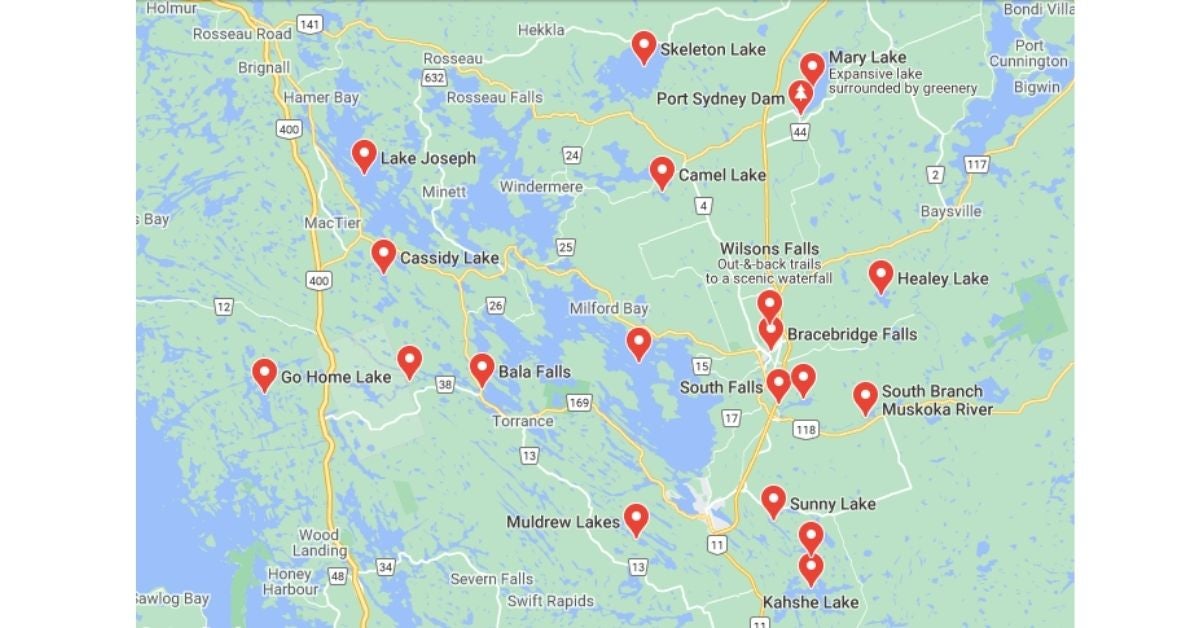 Based on
Ontario Flooding Strategy document
, published in the spring of 2020, The Ministry of Natural Resources and Forestry put in place a number of
Flood Forecasting and Warning Programs
to inform people of
when and where flooding may occur
in order to maximize preparedness. The programs encompass the following elements:
·

        
Data Collection
of water levels, weather conditions, weather forecasts, snow conditions and river ice coverage data.
·

        
Analysis and Forecast
of data collected using state of the art technology. 
·

        
Communication
to local authorities and organizations that further disseminate the information to the public and put in place action plans to protect us.
Ontario Flooding Strategy document can be found here.
To learn more about the Flood Forecasting and Warning Program visit
As part of the Flood Warning and Forecasting Program, the District of Muskoka recently launched a new portal in their GEO HUB where residents can watch water levels at their properties in real time to better prepare and respond in case of flooding. The information is based on data collected by the automatic water level monitoring stations situated on the larger lakes in the area:
·

        
Fairly Lake in Huntsville
·

        
Go Home Lake near Potters Landing
·

        
Kawagama Lake at Russell Landing
·

        
Lake Muskoka at Beaumaris
·

        
Lake of Bays at Baysville
·

        
Lake Rosseau at Port Carling
·

        
Mary Lake at Port Sydney
Learn more about real-time water level at your property:
While floods are part of the water cycle and occur naturally, they can be devastating when it comes to our safety and property damage. The best ways we can protect ourselves and our properties are:
1.

     
Being informed
about flood forecasts and warnings. 
The

latest Flood Watch

was issued by MNRF  for Parry Sound District on March 25 and can be found here:
2.

     
Being prepared
by having a plan in place for before, during and after in case flood occurs in your area.
3.

     
When looking to buy a property in Muskoka, having an experienced realtor, YES, ME! Who knows the area, experienced the forces of nature first hand and can advise on any potential concerns related to Muskoka Real Estate sale and purchase decisions.
Need Help? Further Questions?
 - Call Suzanne 705-706-3329